The Seniors Gathering & Discussion Hub
August 25 @ 4:00 pm

-

6:00 pm

EDT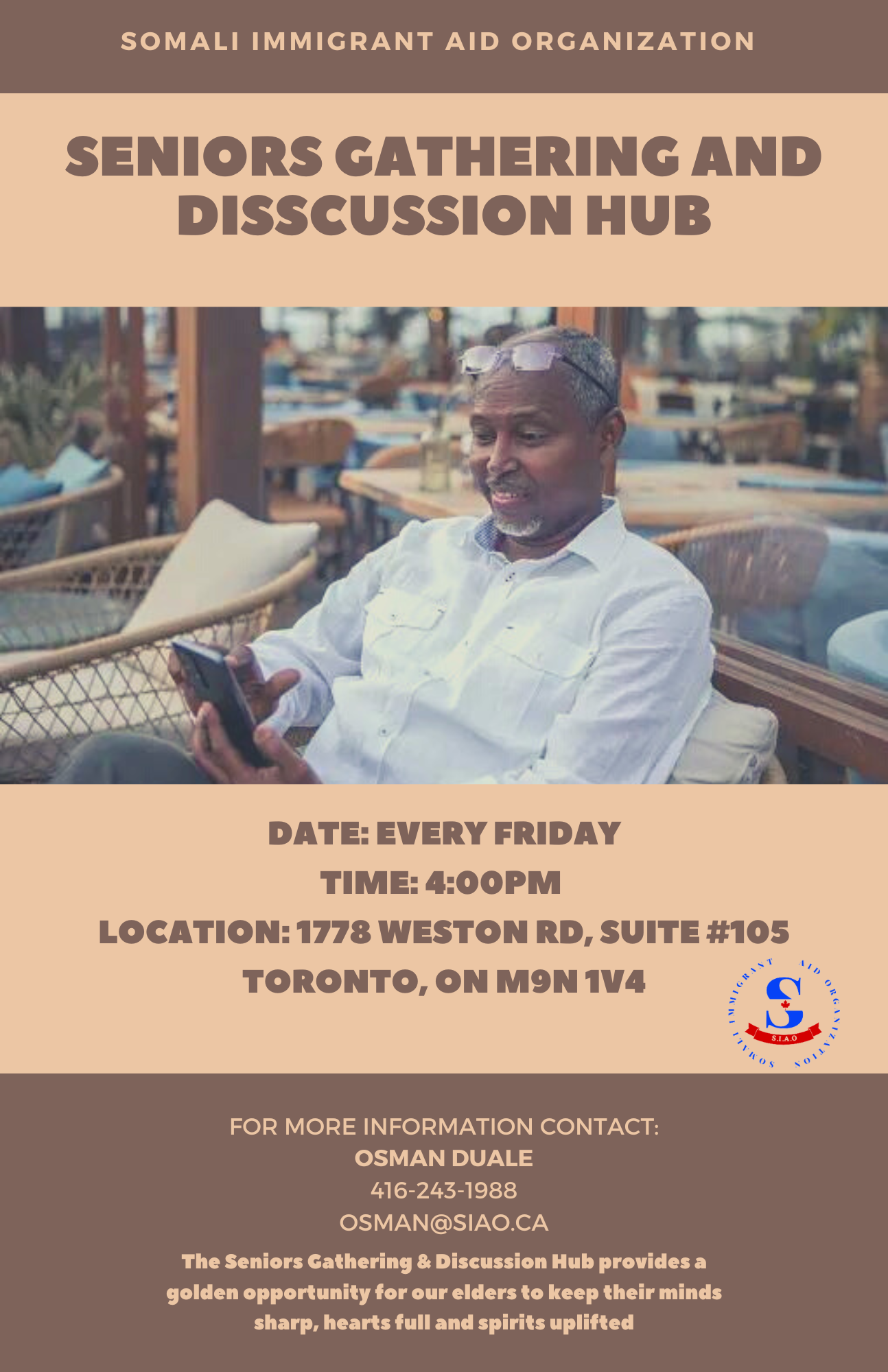 The Seniors Gathering & Discussion Hub is a dedicated space for senior citizens to come together, engage in meaningful conversations, and discuss issues that matter to them. The program promotes social interactions, mental stimulation, and well-being of its participants, allowing them to connect, share experiences, and offer insights on various topics in a supportive environment.
Key Features: 
Regular Meetings: Scheduled gatherings where seniors can engage in open discussions on preset topics or free flowing conversations.
Guest Speakers: Occasional guest speakers from various fields to provide insights or start discussions on specific subjects.
Topic Suggestions: Seniors have the freedom to suggest topics or issues they'd like to discuss, ensuring the program remains relevant to their interests.
Comfortable Environment: The hub will be set up in a way that's comfortable and accessible, catering to the unique needs of senior participants.
Guided Discussions: Facilitators present during sessions to guide discussions, ensuring a respectful and inclusive environment.
The Seniors Gathering & Discussion Hub provides  golden opportunity for elders to kep their minds sharp, hearts full, and spirits uplifted.
For more information, please contact Osman Duale at 416-243-1988 or osman@siao.ca.